Marine detailing Victoria Park
Mobile Marine detailing Victoria Park
If your boat is looking dull, oxidised, or has salt residues on it. Then it's time to get your boat back to it's original shine and protect its paint to prevent further weather and salt damage.
Why is boat detailing important?
Boats are generally designed to withstand all kinds of weather conditions, however, they can and will still have scratches, paint deterioration and over all dulling happen. The protective layer on your boat can weaken over time and therefore it is pretty much essential to keep your boat clean and waxed for longer-lasting protection.
What is included in a Marine detailing detail?
Exterior boat cleaning and washing
Boat polishing and oxidation removal
Boat waxing and sealant application
Surfaces decontamination
Interior boat cleaning & detailing
Upholstery and carpet cleaning
Stainless steel polishing
The methods of boat cleaning, polishing and waxing are different than they are for cars. ​Boat detailing is aspecialized form of detailing due to the different materials used to build a boat, we are aware of that and we will deliver a satisfactory boat detailing and cleaning service.
BOOK NOW
EXCLUSIVE CAR DETAILING PERTH
Types of paint defects and damage:
Swirl Mark Marring – often from washing a car with incorrect sponges and clothes
Random Deep Marring – small scratches and cuts from automatic car washes or grit stuck in cleaning cloth. These are minor but can build-up
Scratching – this happens when the paint is completely removed and not just the top layer. These are the scratches that you can feel when you run your hand over them
Etching – is caused by a chemical reaction on that paint's surface that eats or dissolves the surface at a fairly consistent rate of a relatively large area, creating depressions on the surface that appear like empty swimming pools.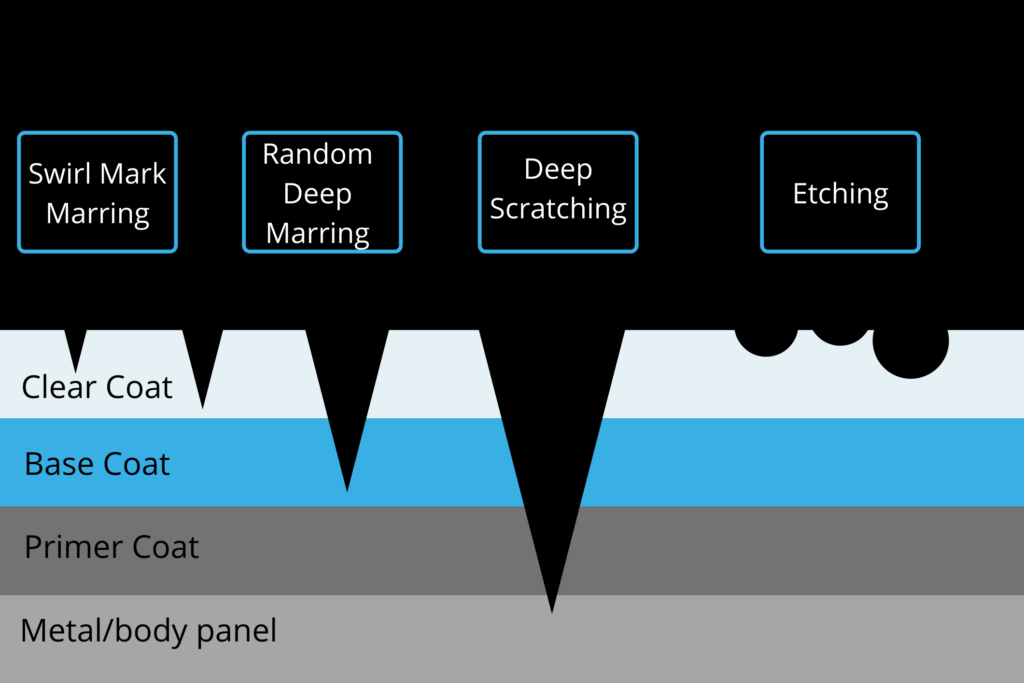 Contact us today for a quote, you can text an image to us of the damage on 0406 862 833.